FAITH FOUNDATION GLOBAL SCHOOLS have been created for promoting 'Free Thought' and the 'Courage to Express' it. We aim to foster originality, individuality, and creativity. That alone isn't enough if a rich vein of confidence does not aid it.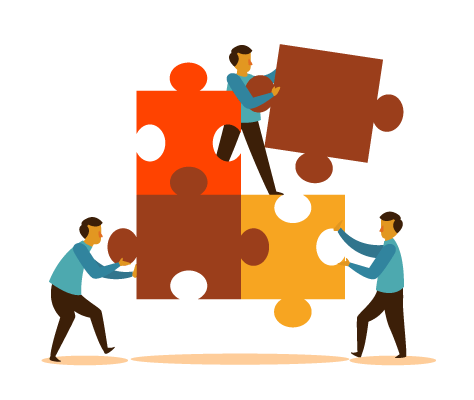 Education must use 'Life' as a textbook. At FFGS, students are motivated to test their learning, make it work in real life situations, and, with that input, learn to choose better. We believe that if a major part of a child's life is worth the education, the education itself should be worth that time too.
"Our vision is to inspire and enable children to live a more enriching and meaningful life, with broader, bolder, holistic and international standard education."
"Our mission is to build a constructive system of education that aims at giving a purpose-driven life to a child, a life which is beyond jobs and rote learning and has a larger purpose to make a positive contribution to the society at large. To Change the Prospective towards education, from merely being a milestone to power in life."
The tranquil CEO is one of the devoted members of the CEL family. With a sole understanding and thirst to spread education across different places, he strives with his team everyday to fulfil this motive. Having knowledge in different fields of education, Sudhir Kukreja uses his 13 yrs of experience to improve both learning and teaching at CEL by making methods to grasp knowledge more efficient. He also envisions to have developed learning at schools from limits to that where learning at schools from limits to that where learning infinitely extends 100-200 pages workbook.
An aspiring Chartered Accountant and a commerce graduate from HR College of commerce and economics, Mumbai. He was a part of various merger, conversion and/or acquisition of big giants in a reputed Chartered accountancy firm. His passion towards construction and education industry led him to envisage with a vision of being a part of the education society, and hence he joined Faith Edu. Services and Kanku Leela Educational Trust in the year 2015. Along with handling and making core decisions in his field of finance, he plays a vital role in performing statutory auditing assignments and tax representative in Chartered Accountancy.
The gregarious and zealously enthusiastic Director of CEL with an experience of 18 yrs has been guiding the CEL team with his aspiring mind and a defining motive toward the future education system. Having had experiences in various fields like HR, Operational Set-up, etc., Rajeev Kothari has been an outer member of the CEL family. His vision to digitally revolutionize learning is driven by his passion towards technology and the goods of it in the field of education.
A Qualified Chartered Accountant and a commerce graduate from Jai Hind College, Mumbai. Abhishek Doshi, a qualified CA and a zealous teacher, guide and the best assist to the learners. Apart from handling and making core decisions in his field of business of finance, he also plays a vital role in making financial and ideal business decisions in the field of construction and redevelopment sector. Through FFGS he aspires to create and build a Education friendly environment and infrastructure that holds in itself the resources for finding and questioning.
#Awarded as Best School of the Year
What peoples are say about us
These School is best .. In dewas city and its infrastructure is very nice.

_Harsh Chadoker
Associate Marketing
First attempt feel very excited and hope if execute as per management plan it will be next best in MP and central India!!! Should excellence in every department

_Ajit Chaube
Self Employed
Faith Foundation School not only focuses on improving my son's areas of need but also really puts a huge emphasis on bolstering his individual strengths. 
_Sanju Solanki
Officer at Mylan laboratories Ltd Indore
I m glad to saw such kind of development in my city, I wish all d very best to all d students n persons who initiates dis

_Jaya Tanwar Solanki
Marketing and Finance